GFWC Peninsula Hills Women's Club
Mission Statement:
GFWC Peninsula Hills Woman's Club is part of an international women's organization dedicated to community improvement by enhancing the lives of others through community service.
PENINSULA HILLS WOMEN'S CLUB
Upcoming Zoom meeting information will be posted on the "members" page of this website
Email: GFWC.PHWC@gmail.com
Phone 650-752-9206
GFWC Peninsula Hills Women's Club
Essential Workers Candy Bar Project
Pat Nugent & Yolanda Garcia Chairmen
Thank you Essential Workers! This is the latest Good Deed Project by GFWC Peninsula Hills Women's Club. The Hershey Bars were wrapped, labeled and delivered to the Essential Workers at Sequoia Hospital. A drop in the bucket, we know, but hopefully only one of Many!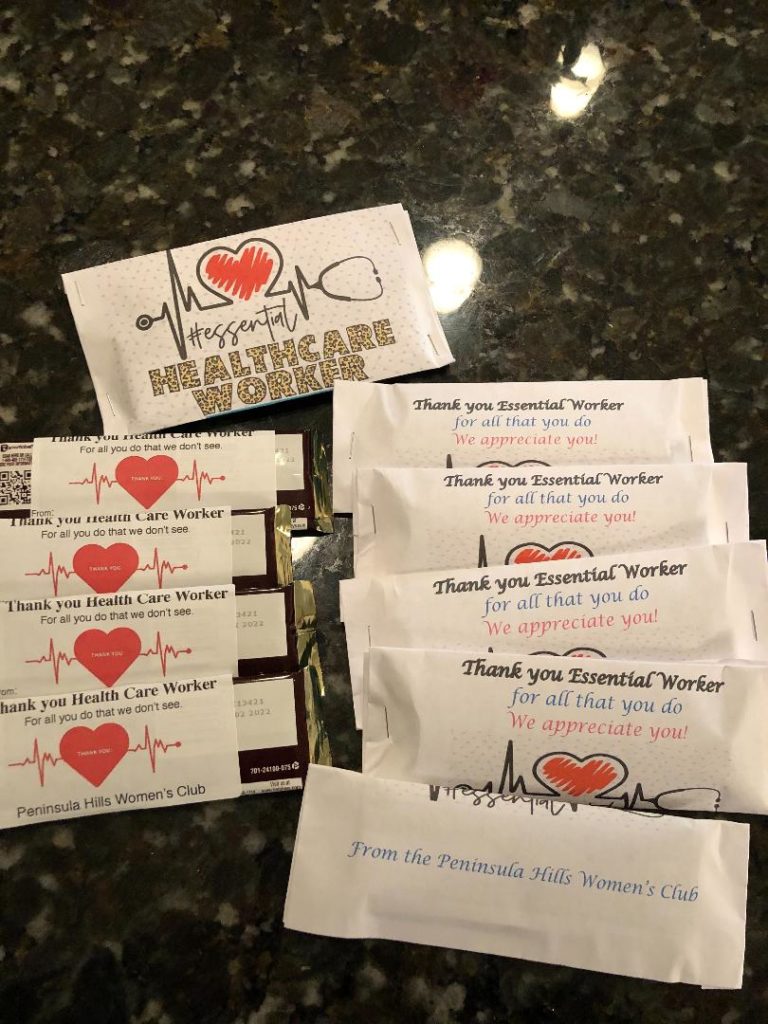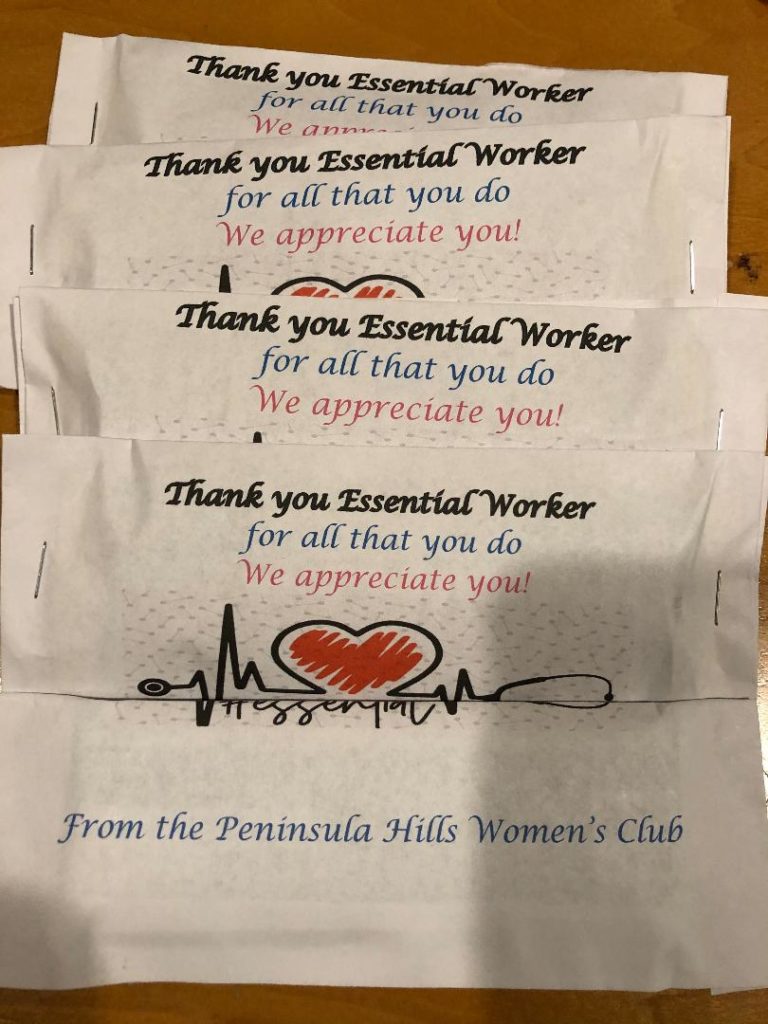 PHWC Members attend the 2020 Magical Bridge Mosaic Workshop!